Living Well, Eating Well...
Abiitan's Award-Winning Restaurants
Located at street level, Abiitan Mill City hosts coffee, breakfast, lunch, happy hour, and dinner (don't forget dessert) at our two restaurants. While Porter Cafe and Smith & Porter Restaurant + Bar are a convenience- and a benefit- to our residents, both restaurants are open to the public, frequented by residents and hungry patrons alike. Smith & Porter Restaurant + Bar is an award-winning restaurant, and one of the most popular restaurants in the Mill City district.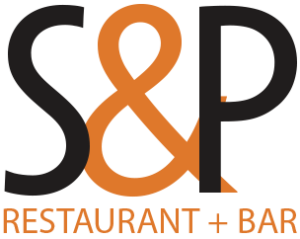 With an evolving, seasonal menu, Smith & Porter Restaurant + Bar is full of foods that will have your taste buds singing – all with a modern edge. The restaurant prides itself as being a "scratch restaurant"- all ingredients are locally sourced. You will be able to taste the freshness from your very first bite. Every meal prepared at the restaurant is made with the intent to create a gourmet experience with a casual flair.
Owned and run by Smith & Porter Restaurant + Bar, The Porter Café, is a wonderful area of Abiitan Mill City to order some lighter fare, some coffee and enjoy time reading the paper or strike up a conversation with your friends and neighbors.
Open daily from 7:00 a.m. to 4:00 p.m., the Café specializes in fresh croissants and scones baked daily by an in-house pastry chef. Made-to-order entrees and sandwiches are available to stay and enjoy as you take in the welcoming atmosphere or to take with you to enjoy at your leisure. Craving a sweet treat? The Café also offers ice cream, desserts, and smoothies made with local favorite Izzy's Ice cream.
Residents of Abiitan Mill City take advantage of happy hours, events, parties, and a 25% discount on food and non-alcoholic beverages. Or, enjoy hotel-style hospitality with "room service" to your residence.
Want to experience Smith & Porter Restaurant + Bar for yourself? Schedule a tour of Abiitan Mill City and wrap up your visit at the Bar with a signature Abiitini Fizz on us!

For an aging loved one who needs support and assistance, The Terraces at Abiitan embraces the art of living well in every moment. We create opportunities for your loved one to live a richer, fuller life while getting the care they need.Let us come alongside you on your journey.
ABIITAN
428 SOUTH 2ND ST MINNEAPOLIS, MN 55401 PHONE: 612-378-0020
© 2019 Ecumen. All rights reserved. Site Map | Privacy Policy